How to Incorporate Youth Ministry at Home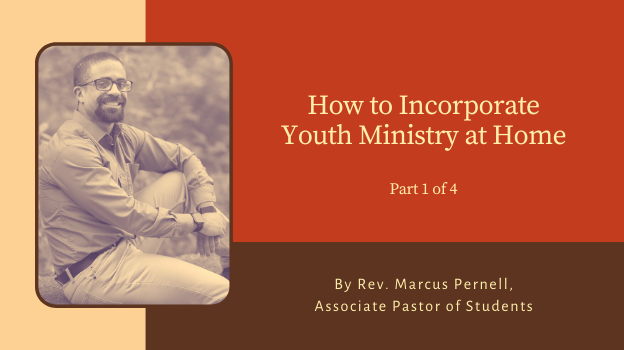 I've become fond of practicing slowness and disconnection. I've established a variety of mantras I repeat to myself, asking God, "Who/What do you want me to pay attention to today?" I've set a timer for ten minutes to sit and do absolutely nothing but pay attention to my breathing.
I encourage youth and adults to establish similar, daily practices. Write out a mantra to repeat to yourself, such as "I welcome the presence of God here," or "I am loved, and I love myself." Create a quiet space, set a timer for ten minutes, and invite God's presence as you sit in the stillness. Carve out several minutes before going to bed to write out what you believe went well that day and what you could improve upon the next day.
The goal is to create daily disciplines that reconnect us with God, ourselves, and others. Please feel free to contact me if you would like assistance and guidance toward creating or implementing these new practices. I am here and available for you!
Rev. Percell's article appeared in FBC's November newsletter, The Bridge. If you would like to receive a copy of FBC's monthly newsletter via postal mail or email, please contact the FBC office at 502.227.4528 or .