How to Incorporate Missions Ministry at Home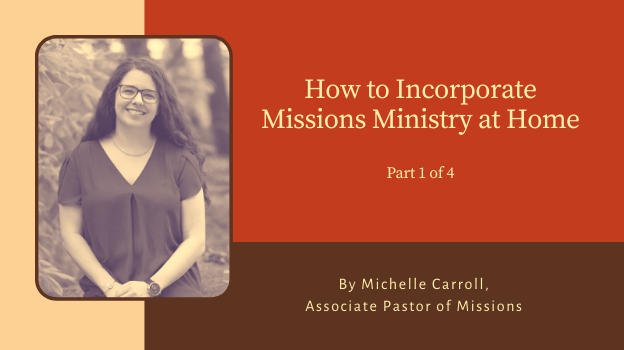 Food and clothing donations are obvious, but what other ways can we bring missions into our home? One of the most powerful and challenging ways to think about missions is in terms of your everyday purchases. Do you know whether your toilet paper was sourced sustainably without destroying forests? What about the supply chain for your clothes? Are there sweatshops or forced labor involved? What about your cleaning products? Are they full of chemicals that hurt the environment or stay in the water supply we end up drinking? What about all those plastic bags or containers that end up in the ocean, killing marine life or becoming a low-income country's problem? Look at your purchases and see where you can make a better choice. Sometimes you can't make a better choice, but trying is important! It's also a long road of baby steps. All of these are ways you can think about how your life impacts others. Be the possibility of beloved community for your global neighbors. You are part of God's command to steward the earth and how we show the love of God practically in the world.
Associate Pastor Carroll's article appeared in FBC's November newsletter, The Bridge. If you would like to receive a copy of FBC's monthly newsletter via postal mail or email, please contact the FBC office at 502.227.4528 or .