How to Incorporate Children's Ministry at Home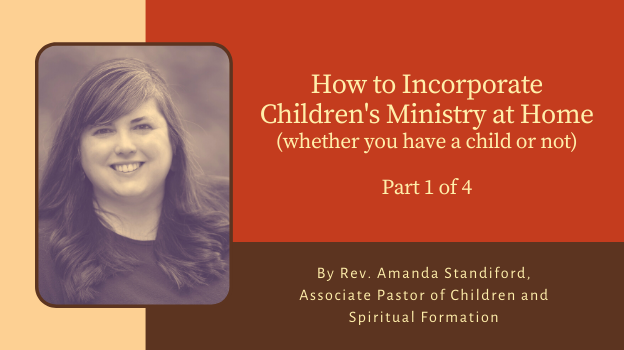 IF YOU HAVE CHILDREN AT HOME
It's been a long time since "normal" church, and as time passes, it feels harder and harder to stay connected. If you're not already, I'd urge you to have your child join us on Zoom for Wednesday nights and for Godly Play (if you're not attending Sunday School in person). We are building beloved community even when we gather online.
If you're looking for ways to connect spiritually as a family at home, here's a simple daily prayer pattern to try, based on the ancient practice of examen.
1. Take turns thanking God for something good that happened that day.
2. Take turns sharing one concern with God – this can be something you're worried about or something that didn't go well during the day.
3. Take turns thanking God for one person who showed you God's love that day.
IF YOU DON'T HAVE CHILDREN AT HOME
It takes a village to raise a child, and that's no less true in what continues to feel like a time of diaspora for many of our FBC families who are awaiting vaccines for their children before they fully reengage in in-person church life. Consider how you might be a part of the "village" for some of our FBC young families. Can you attend soccer games? Send cards or care packages? (Everyone loves fun mail!) Can you drop off a special treat or invite a family to join you for a pizza on your patio? Look for ways to let both kids and their families know that you care, even if they're not ready to gather indoors yet.
Rev. Standiford's article appeared in FBC's November newsletter, The Bridge. If you would like to receive a copy of FBC's monthly newsletter via postal mail or email, please contact the FBC office at 502.227.4528 or .