Change through a Safe Space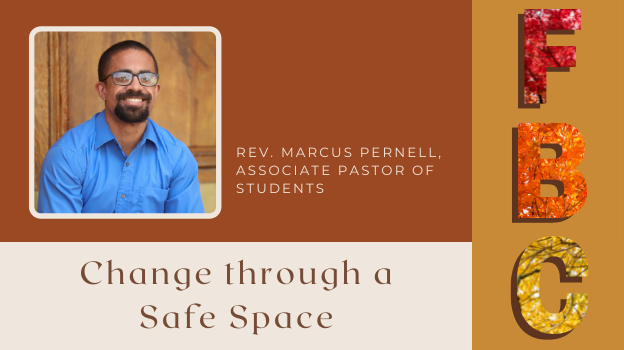 When we make space for others to share what's on their heart and mind, as well as reinforcing that we're a safe person and place to be around, then we can truly get to know them. We have the opportunity to empower others to use their voice and speak freely toward what matters to them.
I recently encouraged our youth to reflect on their values and what matters most to them. I opened the space by sharing a picture of several sticky notes containing some of my values, all of which were under another sticky note asking, "What do I value?" I encouraged the group to write down 3-5 of their personal values, stick them in a place they'd normally see them, and ask God to help them live into what they wrote down. One youth shared some of their values, including equality and justice toward all people from any walk of life. We took a few minutes to unpack those values (which went into a completely deep and different conversation). It was all pretty cool.
How are you making space for others to share what's on their heart and mind?
Rev. Pernell's article appeared in FBC's October newsletter, The Bridge. If you would like to receive a copy of FBC's monthly newsletter via postal mail or email, please contact the FBC office at 502.227.4528 or .