A Prayer for Youth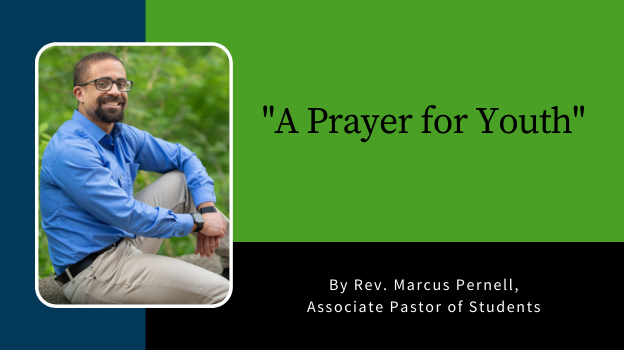 Hey God. As the school year continues rolling out, we ask and pray for so many things regarding our students. Would You please keep them as safe as possible in the physical spaces they occupy with their friends, peers, and teachers? Would You offer them peace and comfort whenever they or their loved ones feel as though things are spiraling out of control? Would You grant them the wisdom and discernment to have sound judgement regarding their health and the health of those around them? Would You continue being the Light should dark, foggy paths present themselves?
Would You remind them of Your never-changing love, care, and compassion?
In the name of the Father, Son, and Holy Spirit, Amen.
Rev. Pernell's article appeared in FBC's September newsletter, The Bridge. If you would like to receive a copy of FBC's monthly newsletter via postal mail or email, please contact the FBC office at 502.227.4528 or .